Welcome From Our Pastor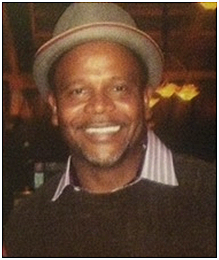 Hello, my name is Pastor LaMonte King and I am fortunate enough to have been called by God to lead the Friendly Friendship Baptist Church since 2005. I am excited about FFBC reaching the City of Los Angeles for Christ! I am convinced that God is going to do some amazing things through the lives of the people in our Community.
I want to take this moment to thank you for considering visiting with us soon. Whether you have your own home church, are looking to join a home church, or simply need some spiritual assistance, we are here to address your needs with the love of Christ.
Just so you know, we are a medium size Church with a large heart. We are prayer focused, Christ centered, Bible-based, and a life transforming Church that reflects the love of Jesus Christ.
Now, if you are looking for a perfect church, we are not it. At Friendly Friendship, we will make mistakes, but we will choose to grow from them. So if you are looking for a church where you can come as you are, participate with your whole heart at your own pace, receive relevant and life applicable messages, and experience a life that awaits you in Christ, please join us at a service that fits your schedule. We have small group Bible Study on Monday at 7:00 p.m.; and Wednesday at 12:00 p.m. and 7:00 p.m. We believe you'll find Friendly Friendship to be a place you can call home.
May the peace of God cover you,
Dr. LaMonte King Pastor/Teacher
Frequently Asked Questions